Close in on a runner—with the pain etched in his eyes, the sweat on his bare arms, his body close to collapse, and the finish line nowhere in sight. And then a supporting arm lays across his shoulder and a smile breaks across his face. He has given everything, and he has won.
Not everyone is so lucky in a film collage by Arthur Jafa, at Gavin Brown's Enterprise through December 17. Its seven terrifying and exhilarating minutes include repeated humiliation by police and at least one fatal shooting. They dare anyone, of any race, to stand apart from black America.
Here black lives do not just come to an untimely end. They also give it their all, create, and matter. Jafa cuts rapidly between athletes, musicians, community leaders, and celebrations. He lingers longest, though, on heavily armed troops running forward and on men and women reduced to holding up their hands, walking backward, pleading, or in fetal position on the ground. His very title commands respect but promises nothing: Love Is the Message, the Message Is Death.
You will not recognize them all, not at this pace, although you will almost certainly try. They bring joyful noises and silent presences. The very familiarity of Jimi Hendrix, Miles Davis, Martin Luther King, Jr., or President Obama makes the confrontations with police all the more painful and anonymous.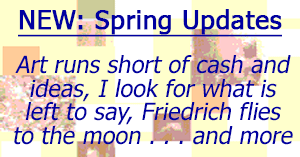 Artful cuts turn on parallel poses and gestures not for their particular meaning or irony, but to unite them in their rhythm. On the soundtrack, Kanye West does much the same with his repeated lyrics: "we are an ultralight beam."
Political art has a heavy burden. It has not just to keep up with the headlines, but also to match their impact. I felt mostly disappointment with paintings on the theme of black lives matter at the Studio Museum in Harlem—or even with Carrie Mae Weems in Chelsea. She overlays colored circles on the face of police victims to emphasize the erasure of their identities and their lives, at Jack Shainman through December 10, but I found the photos too polished and distancing. Still, most often the news, too, can evoke anger and outrage, but not anguish or fear. Jafa can and does.
He does so through the public face of African American experience. He relies on found footage of iconic figures, public places, and epic moments. He leaves intact TV station logos and countdown seconds. Exit the gallery's new Harlem location, and ordinary people may come as a relief or a shock. One might even wonder whether Jafa is making a point of how the media reduce black lives to the equivalent of album covers for greatest hits. Perhaps, I thought for a moment, he sees something similar but more deadly in police profiling.
Still, these moments play out in public for good reason. They have become or will become part of your life as well. Musicians will bend close to the ground, the mike in their hands, and their audience will swoon. West will keep singing, "this is a bad dream," but "I'm trying to keep my faith." They do until the projection goes blank, as if they, like the runner, could no longer keep going. And then you have to decide who has won.