To follow up from last time on cuts in funding for the arts, artists have every reason to fear: the culture wars are back, and they helped turn the election. Yet artists have every reason to hope, too, in a more diverse art scene than ever.
Allow me, then, another installment in my occasional revisiting of past articles from this Web site—with a little revision for clarity thanks to the chance to read anew. I first presented this as part of "Art That Makes Headlines," a 2006 panel discussion moderated by Mary Birmingham. It augmented a group exhibition at the Pierro Gallery of South Orange, New Jersey. I hope that it remains relevant, and I hope that you will give the full article a try. And be sure to take your anger out on the party opposed to the arts in the 2018 elections. I trust you know who that is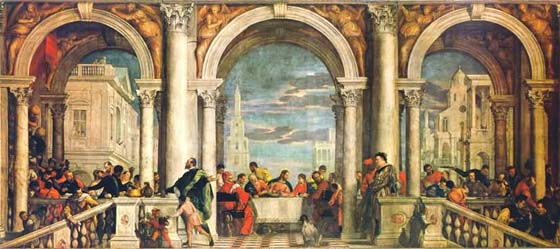 Two artists on the panel, Amy Wilson and Jonathan Allen, made headlines themselves, and they did not welcome the attention. Both came under fire for politicizing art, as if the real world did not do so enough on its own. Wilson found herself a test case for public tolerance of art, when The Daily News cited a work exhibited at the Drawing Center as reason to bar the museum from a proposed International Freedom Center at Ground Zero. Allen found his work removed from a 2001 group exhibition in Queens. Yet art that deals with the headlines can still matter. Also on the panel, Svetlana Mintcheva spoke of her experience with the National Coalition Against Censorship.
Art ran into trouble at least as far back as the Renaissance, when artists were earning a broader renown as creative individuals. Only recently, before restoration, textbooks still showed Masaccio's Adam expelled from Paradise with a fig leaf covering his penis. In a less solemn example, Paolo Veronese, the last in a line of Renaissance Venetian painting, found himself hauled before the Inquisition for his Last Supper. He had filled The Last Supper with such "vulgarities" as—I kid you not—"buffoons, drunkards, dwarfs, and Germans." In reply, he basically claimed creative license, "the same license that poets and jesters take." He also agreed to a safer title for his painting, Feast at the House of Levi, situating those Germans in less-sacred company than Jesus and the apostles.
Now, these disputes cover a lot of ground, including politics, religion, gender, sex, and violence—almost as many as 9/11, the Culture Wars, and the avant-garde. Veronese's patron commissions a grand display, but the Inquisition still screams. Wilson finds a grateful public at her gallery, at "Greater New York," and at the Drawing Center, but the tabloids imagine her image of Abu Ghraib at Ground Zero, and all hell breaks loose. Do they have anything in common? I want to suggest three things, and they do not depend on that shifting ground of subject matter. They put in question when something becomes political art.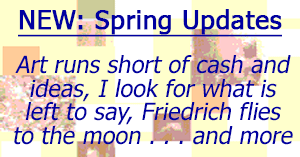 First, they all involve a collision between an artist's creative expression and audience. A work of art, in other words, necessarily belongs to two worlds, what I shall call the private and public. Second, neither side is as simple as it first appears. Both are divided among themselves—and not simply as matters of moral complicity with the culture industry or the art world. Each time, a public places the art in a different context, often distorting its meaning in the process. Less obviously, the private side has its divisions, too, because an artist has many motives, only beginning with creative expression.
In short, I cannot strictly disentangle public and private after all. The public sphere shapes an artist even aside from commercial and political pressures, right down to images and style. Yet art shapes the public sphere, too—and therein lies the really good news. One speaks of a work as finding its public, but it alters the public, too. On a really good day, art can change the world, which is why political art exists. As Orhan Pamuk, the Turkish novelist, put it, "In contrast to the passion to create, we also want those we've forsaken to see and appreciate the inspired pictures we've made—and if they should call us sinners?"
Read more, now in a feature-length article on this site.